October Birthstone: Opal
September 29th, 2017 | Ali Brownrigg
---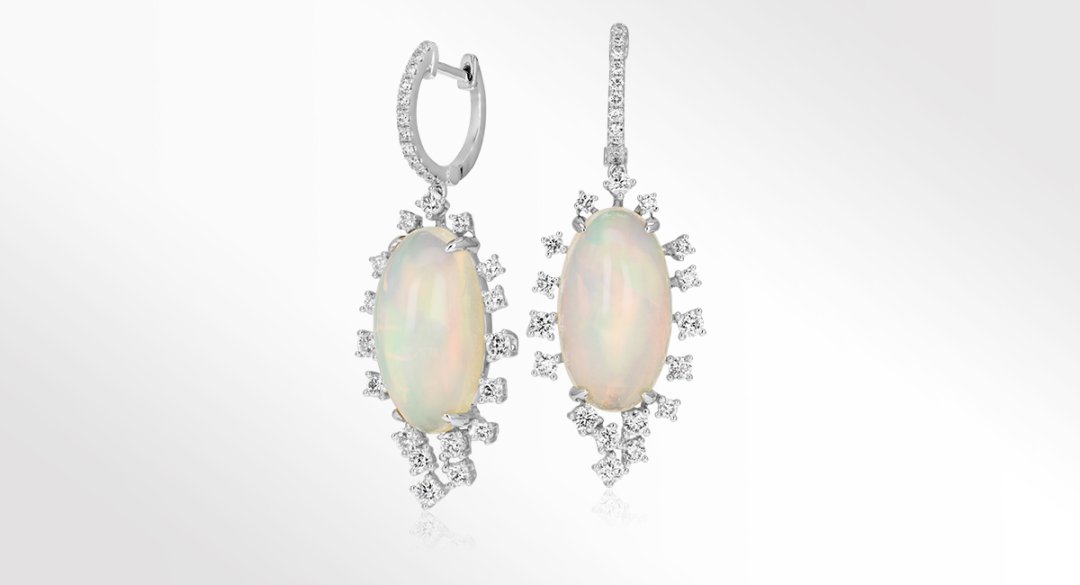 Throughout history opal has been considered the luckiest and most magical of all stones since it exhibits the colors of all the gemstones. Indeed, many cultures ascribe supernatural powers to the opal, from the gift of prophecy to the ability to guard the wearer from disease.
Opals are the national stone of Australia from where nearly 100 percent of opals are mined. Typically cut into rounded cabochons to enhance its exceptional light play, opals come in a variety of base tones, including milky white, vibrant blue and orange, pretty pink, and smoky black—all studded with a swirling kaleidoscope of color.
Gemstones have been imbued with spiritual meaning for eons, dating back to the breastplate of Aaron that contained 12 gemstones representing the signs of the zodiac and the tribes of Israel. The National Association of Jewelers established the modern birthstone list in 1912, with a few updates and additions occurring over the last 104 years.